For Jen, it's about relationships. In an age of instant access where you can get what you want with the click of a button, taking the time to build authentic connections with people is more important than ever. As a Senior Project Manager for Cloudforce, Jen prioritizes the people behind the names on the screen by treating every client interaction as an opportunity to build trust and impact businesses for the better.
Jen has had the pleasure of working as a client liaison and project coordinator in residential construction and investment property projects. Most recently, Jen oversaw the implementation and management of educational software applications for Anne Arundel County Public Schools.
Jen lives in Gambrills, Maryland with her husband Wes, her kids Ava and Judah, and her cats, Max and Benjamin.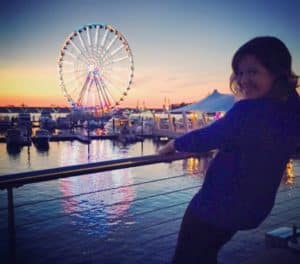 Other fun facts about Jen:
As a child, what did you want to be when you grew up?
A singer. I come from a family of songwriters and musicians. It's in the blood. I even recorded a demo in my twenties. My sister likes to torture me by playing it on full blast once or twice a year.
What do you do when you're not at Cloudforce?
I love being with my husband and kids, drinking espresso, and snuggling with my cats. I also love having brunch with my friends, browsing bookstores, or doing some fun outside (in cool weather. I am not a warm-weather gal).
What is your favorite tradition or holiday?
Thanksgiving is my favorite. It signals a shift into the cozier time of year and sets the tone for the holidays. Plus, I love to host a big group and cook tons of great food for everyone to enjoy.
What is one quote that stands out to you?
"Let me fall if I must fall. The one I will become will catch me." (Baal Shem Tov). This is a favorite because of its simplistic assurance that we have the capacity to show up for ourselves with complete acceptance, at our highest highs and lowest lows.
Have you ever completed anything on your bucket list?
I have a few travel destinations on my "must see" list. I was able to visit one of them – Tanzania – a few years ago. It was the most incredible experience with beautiful people, amazing food, and landscapes that changed the way I see the world.