Michael's 20 years of experience in the Information Technology field includes helping many government, non-profit, and commercial customers streamline their IT operations while reducing costs and modernizing infrastructure. Early on, he acquired a knack for and curiosity about all things related to technology and enhancing productivity using modern tools. At Cloudforce, Michael has transitioned his career from a technical role to one where he now manages multiple customer projects as Cloudforce Technical Program Manager.
Of all the places he's travelled in his career, Michael finds Cloudforce to be truly a unique place to work where employee welfare, professional development, and simply having fun are of equal importance to bottom line concerns. Since joining Cloudforce, Michael has earned his Azure Solutions Architect Expert certification and is currently working on his PMP.
In his spare time, Michael enjoys swimming, biking, the beach, and spending time with family and friends.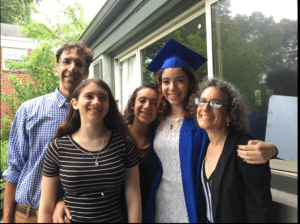 Other fun facts about Michael:
What do you do when you're not at Cloudforce?
Spend time with family and friends/ always learning something new
As a child, what did you want to be when you grew up?
If you could be guaranteed one thing in life (besides money), what would it be and why?
Time and energy—that's all we have in this life. (And I know, that's two things, but one is worthless without the other.)
What's the best piece of advice you've ever given?
To whom?  Nobody asks… nobody's listening.
What are you reading at this moment?
Richard Dawkins' The Selfish Gene