Omid channeled his interest and proficiency in numbers, data, and analytics to earn a degree in Finance from George Mason University. After graduation, Omid went on to work as a Junior Analyst at Freddie Mac. Despite his love of numbers, the field of technology had always sparked Omid's interest, so he began to expand his knowledge by obtaining certifications. Prior to joining Cloudforce, Omid was a Network Engineer in the Network Operation Center at Verisign where he was able to expedite his training and skill set. Omid joined Cloudforce as Systems Administrator in 2020, and is now our Cloud Services Administrator. He currently lives in Northern Virginia.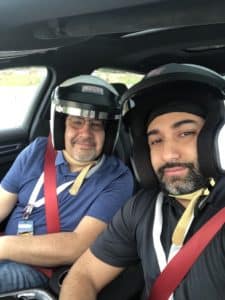 Other fun facts about Omid:
What are three words that describe you?
Determined, reliable and honest.
As a child, what did you want to be when you grew up?
I've always been a car enthusiast and as a child wanted to be a race car driver.
What is your favorite food?
You can't ever go wrong with pizza and pasta.
What is your favorite tradition/holiday?
Persian New Year has always been a fun tradition.
What do you do when you are not at Cloudforce?
In my free time I enjoy cooking, spending time with my family, and playing poker tournaments.