A homegrown Marylander, Carroll was born and raised in Annapolis. She spent 13 years in administrative healthcare – her career journey started with humble beginnings, walking into doctors' offices to introduce herself with a printed resume in hand. Starting as a front office receptionist, Carroll progressed through various administrative roles until realizing her passion for finance and accounting. After beginning undergraduate accounting courses and progressing through several finance/accounting positions, she was elevated to the role of accounting supervisor for a well-established primary care group. Carroll now joins Cloudforce as Accounting Manager and is excited to apply her financial acumen to the innovative field of technology and cloud services. She's thrilled about the opportunity to grow in a new industry as well as give back to the community by supporting Cloudforce's many philanthropic efforts.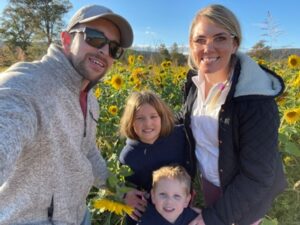 Other fun facts about Carroll:
What do you do when you're not at Cloudforce?
I like spending time with family and friends, riding bikes and other exercise, watching sports (especially football), boating, exploring scenic outdoor spots, visiting wineries, and baking various recipes
As a child, what did you want to be when you grew up?
What is your favorite album?
There's definitely a top 5 but if I had to choose one, The 1975 by The 1975
What season would you be?
What is one quote that stands out to you?
Two things define you: your patience when you have nothing and your attitude when you have everything