A present-day renaissance man and self-professed nerd, Chris transitioned into IT in 2016 after spending nearly a decade in the health and fitness industry. Once his lifetime hobby, computers have now become Chris' professional passion. Starting in the trenches of an IT support call center, Chris progressed from Help Desk Technician to Managed Services Consultant (NOC) and is now a Cloud Solutions Engineer at Cloudforce. He owes his success to never being afraid of asking questions, being humble, and learning in the fires of, "Well… let's see if anything breaks" situations.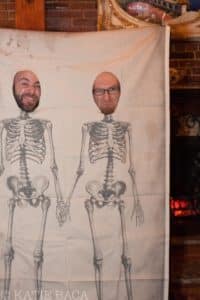 Other fun facts about Chris:
As a child, what did you want to be when you grew up?
If you could be guaranteed one thing in life (besides money), what would it be and why?
Impervious health – you can only live life up to the level of your wellness.
What is your favorite album?
My musical tastes often shift, so it is hard for me to say that I have a singular favorite album.  An album that blew me away in the last few years, though: Veil of Imagination by Wilderun. **Edit: upon further reflection, Age of Winters by The Sword would definitely be in contention for albums most spun.
What is one quote that stands out to you?
"Memento Mori."- The Stoics
What is your favorite tradition or holiday?