A true force of nature, Jasmin thrives on bringing order and solutions to chaos and challenges. As Cloudforce Communications Specialist, Jasmin has already organized efforts, resources, and assets into a steady flow of regular social media posts, and proven her graphic design skills and talent through a wide range of creative deliverables, from infographics to marketing collateral.
Before joining the Cloudforce team, Jasmin shared her talents and drive across many activities in her Virginia Tech community, prior to graduating magna cum laude in 2022 with a degree in Digital Marketing and EIT Management from Tech's Pamplin College of Business. As events and fundraising chair of the Filipino American Students Association (FASA), she led efforts to organize and promote social events and fundraising efforts for the organization. In her free time she enjoyed working out, hiking, playing intramural flag football and volleyball, and cooking with friends.
Jasmin's passion for communications, management, and graphic design makes her perfectly suited for her efforts at Cloudforce, as she supports her elite team's aggressive digital media growth goals. She seeks out and welcomes challenges and her eagerness to master new skills has already been evidenced by her quick mastery of Microsoft Power BI, in less than a week. Her analytics capabilities are also providing valuable insights and learning for all of Cloudforce's expanding digital marketing endeavors.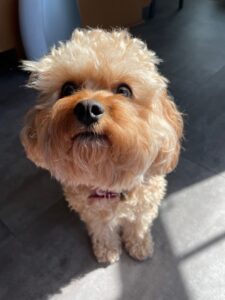 Other fun facts about Jasmin:
What do you do when you're not at Cloudforce?  
My current hobbies are working out, shopping, flag football, dance, video games, and binging my favorite TV shows.
As a child, what did you want to be when you grew up?  
I wanted to be a teacher! I was told I would be good at it because I was very bossy and would be taller than the elementary schoolers.
What is your favorite dessert?  
S'mores! I love the combination of crunchy, chewy, and gooey. It's an easy treat to make and it also brings a very nostalgic feeling of sitting around a bonfire with friends and family.
If you could be guaranteed one thing in life (besides money), what would it be and why?  
Good health no matter what I eat because I have a big weakness for junk food. A bottomless stomach for a whole bag of chips would be great!
What is your favorite tradition or holiday?  
My favorite holiday is Halloween. I love decorating, carving pumpkins, scary movies, haunted trails, and dressing up!