Joey is a problem solver. With a background spanning the breadth of technology, business development, operations, and product management, he often finds workable solutions drawn out of his varied experience. Prior to joining Cloudforce, Joey started his career in software development, working in the sphere of Edtech. From there, he took the leap along with three compatriots to found a craft beer wholesaler in Washington, DC. Over just a few years, Joey and his partners grew a cocktail napkin pipedream into a multi-million-dollar boutique distributor servicing over 150 restaurants and retailers in all eight wards of DC. At peak, their portfolio included dozens of domestic brands and nearly 100 international offerings.
From there, he continued his path into transportation operations where his start-up experience served as a perfect springboard for establishing himself as a process improvement expert across multiple organizations, finally utilizing his cross-functional experience to transition into product management. As a Product Manager working with Cloudforce's managed cloud product nebulaONE, Joey finds himself at the intersection of his team's technological expertise and business needs.
A native of Savannah, Georgia, Joey lives with his wife in Washington, DC. They enjoy riding barely functional vintage motorcycles and traveling to countries where neither of them speak the language.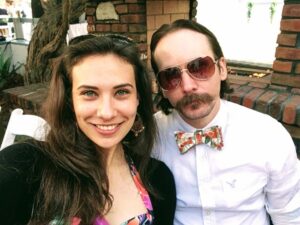 Other fun facts about Joey:
Do you have any hidden talents?
My days as a bartender taught me how to carry three (3) full beer glasses with one hand.
What is your favorite album?
What is your favorite thing to eat?
French fries. One of my life goals is to write and publish a pop history account of the evolution of this magical food.
What are you reading at this moment?
In the middle of multiple at the moment — Sapiens: A Brief History of Humankind by Yuval Noah Harari, The Three-Body Problem by Cixin Liu and Thomas Jefferson: The Art of Power by Jon Meacham
What is one quote that stands out to you?
I learned a Gujarati proverb recently: જબ જાગો તબ સવેરા Jaba jāgō taba savērā which roughly means, "When you wake up, it's morning." To me this means that there is no right timeline we must live our lives according to. As long as we are learning and growing, we're right on time.