Rhoddy's love of computer technology was first revealed around age 7-8, when he deftly debugged code on a TSR-80 Color Code II from Radio Shack "because there were errors in the printed code book." In his teens, Rhoddy began building and tweaking computers to eke out every bit of performance for gaming. It was his passion for cinema, however, that directed him into his first career in the field of media production. After spending 11 years in the industry and completing his formal education, however, Roddy saw the writing on the wall in terms of limited future growth in the industry and decided it was time for a career change. Given his strong interest in computers and technology and realizing numerous career growth options in the technology sector, he went back to school and earned a Master of Science in Information Systems degree from Johns Hopkins Carey Business School in 2017.
Rhoddy started learning Microsoft System Center Configuration Manager (SCCM) in 2016 out of necessity because he worked in an SCCM environment where no one knew how to use it! After learning the basics of SCCM he was hooked. He quickly realized the potential of SCCM as an indispensable tool for medium to large organizations that allowed for remote management of endpoints while freeing up staff time to pursue higher-value projects. Now as the Infrastructure Manager, Roddy is expanding his endpoint management expertise to include internet and cloud managed devices for today's "work-from-anywhere" workforce.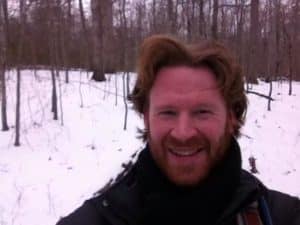 Other fun facts about Rhoddy:
What do you do when you're not at Cloudforce?
Spend time with my wife and daughter, go hiking/camping, exercise, play video games, watch anime, and drink craft beer.
As a child, what did you want to be when you grew up?
I wanted to be a comedian because I loved making people laugh and I idolized the 90s cast of SNL (Farley, Rock, Myers, Carvey, Sweeny, Meadows, Nealon, etc.)
Do you have any hidden talents?
Brazilian Jiu-Jitsu and Muy Thai kickboxing. I have practiced martial arts for most of my adult life. I also homebrew beer.
What is your favorite item you've bought this year?